Body Temple Physical Therapy is a boutique, integrative physical therapy practice providing wellness through concierge, slow medicine. We guide you through your rehabilitation at your unique pace; not your insurance company's algorithm.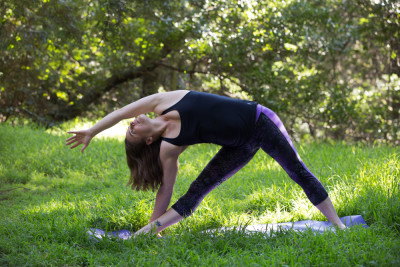 We believe that the client knows their own body better than anyone else. We are each on a unique path of self-awareness and discovery; learning how to navigate the connections between body, mind and spirit. If we learn how to tune in to our body's signals, we can direct our own recovery from an injury; whether it is new or old. For many of us, a physical injury is the first step to this body-mind-connection consciousness.
Our physical therapist will assess your whole body mechanics and posture through critical movement analysis. We will teach you exercises to strengthen, relax, and balance the muscles that have been working too hard or not enough. We treat the body as a whole, or holistically, through joint and tissue mobilization, mindful movement, and proper breathing. This will help you free "stuck" parts so that your entire body will move more efficiently and with less pain!
We combine Physical Therapy, Strength and Conditioning, Yoga, Pilates, AcuPressure, Sports Medicine and Athletic Training philosophies to best retrain your individual movement patterns. Wherever you are in your recovery, we are experts at teaching you to heal and return to your fitness goals.
Please come to your sessions with presence and an open heart and mind when you are truly ready to heal yourself. In order to live well, we must learn to overcome our physical obstructions to wellness. Holistic physical therapy requires a commitment to mindfully transform our habits, which no longer serve us, into healthy behaviors.