Gifts and Toys!
Purchase Gift Certificates Here:
Support your at-home practice by creating a sacred space with physical props to encourage regular physical and mental self-care practices. Balls, Straps, Balance Boards, Massage Tools, Yoga Gear and Pilates Equipment… your mini-gym is what keeps you stretched, flexed, and healthy between visits to the Body Temple Studio, at Home! Once we create your exercise plan, you can purchase the necessary tools through our Amazon Links (scroll down for all affiliates: Aletha Health, TRX, Bandha Yoga, Living Well, and CMT Medical) for easy, one-stop shopping. As Influencers, Affiliates, and  Amazon Associates, we earn a small commission from qualifying purchases. Thank you! Please read further disclaimers below.
Please note: If you cannot see the images below, your internet browser is blocking the links to the product pages on Amazon. Please disable your ad-blocking or content-blocking settings to view the page correctly.
The NUCKLE from Aletha Health
Please check out these amazing new mobilization tools developed by a fellow local Physical Therapist! Use coupon code BODYTEMPLE to receive 10% off!
Theraband Resistance Bands and Therapy Putty


Beginner Set (Yellow, Green and Red Bands)

Advanced Set (Silver, Blue and Black Bands)
Lung Volume Trainers. Use to strengthen the accessory breathing muscles of the core.

The Breather
Inspiratory & Expiratory Muscle Trainer

Breather Fit
Advanced Inspiratory & Expiratory Muscle Trainer
Yoga and Pilates Equipment

1/4 inch Thick Eco-Friendly Yoga Mat

Yoga Mexican Blanket
(50% Acrylic, 40% Polyester, 10% Cotton)

AeroPilates Magic Circle Pilates Ring

Organic Cotton Yoga Strap

Recycled Wool Yoga Blanket

Foam Roller: Soft Density

Foam Roller: Medium Density 6-inch diameter, 36-inch length

Foam Roller: Hard Density
Mobilization and Stretching Tools and Other Equipment


Foot Spiky Ball (Good for Plantar Fasciitis Relief)

The Stick Roller- Good for Massaging Calves and Hamstrings
Arm Aid Forearm Massage Tool
Reliefband Anti-Nausea Wristband
CycleOPs Fluid2 Bicycle Indoor Trainer
Collapsible Walking Sticks
Pregnancy and Nursing Support

Sleeping and Nursing Wedge
Wireless Keyboard and Mouse

Layne Redmond Chanting the Chakras

Jane Austin's Prenatal Yoga DVD

Cultivating A Sustainable Core By Liz Gillem Duncanson

Medical Therapeutic Yoga by Ginger Garner PT
Yoga Anatomy Resources from our affiliate, BandhaYoga: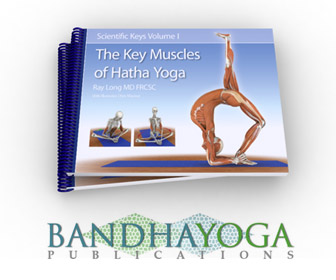 Disclaimer: Body Temple PT provides links to online products and medical devices sold by retailers such as Amazon. Body Temple PT receives a percentage of sales from products and devices that are purchased using Body Temple PT's direct links to retailers' websites and products. The prices charged by these retailers is the same whether or not you use Body Temple PT's direct links. You will not pay more than the retail price for these products should you choose to purchase them through Body Temple PT's direct links and any percentage of sale received by Body Temple PT is paid for by the retailer and out of the retailer's profit. However, you are under no obligation to purchase these products through Body Temple PT's links and you are under no obligation to purchase these products from any of the suggested retailers, such as Amazon; you may purchase the same products elsewhere; and your quality of care provided by Body Temple PT will not be affected by your decision to purchase or not purchase products through Body Temple PT's links or suggested retailers.
Information and statements referencing products, medical devices, or other healthcare products have not been evaluated by the Food and Drug Administration and are not intended to diagnose, treat, cure, or prevent any disease. If you choose to use or purchase any product, medical device, or other healthcare product that is linked through Body Temple PT's website, you should read carefully all product packaging prior to use and consult with your healthcare professionals.